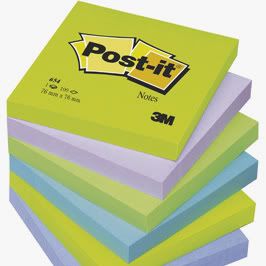 I posted this a couple weeks ago, but it is still available and still hot!!
Head on over to
Post-It Notes website
to receive a free sample of their new Super Sticky notes! You just have to either be a member of their Post-It Perks! program or opt-in to receive your free sample, but it is totally worth it - I have received coupons already from them! Not to mention you get free post-it notes and I use them a lot and I'm sure lots of others do, too!