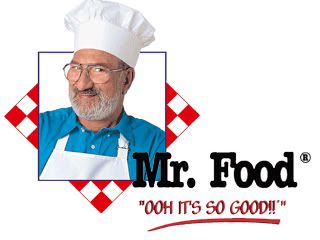 Looking to try out some new recipes? Mr. Food has some great eCookbooks that you can download and try!
Includes: Easy Cook Pot Roast, Hot Parmesan Artichoke Dip, Green Bean Casserole, and Blueberries 'n Dumplings!

Includes: Grilled Pita Pizza, Onion Chili Burgers, Grilled Turkey Drumsticks, and Mexican Burgers!
There's a lot of other great ones, so
check them out
!