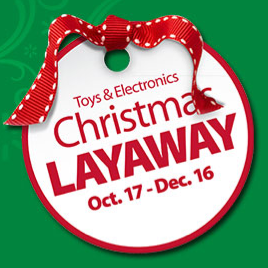 I just read on Walmart's website that they will be offering Toy & Electronics layaway for Christmas from October 17 thru December 16th. There are a few catches, though.
Each item must be $15 or more
Total purchase must be over $50
There is a $5 service fee
How do you feel about this? Are you excited? Are you annoyed with the "catches"? Let me know in the comments!